Pros
ESET Smart Security has the best gamer mode which eliminates pop-ups from gaming and video applications
• It provides protection for removable devices like flash disk drives
Cons
The help section lacks details for more advanced features
• The antispyware feature elements are not as strong as the likes of Webroot
If you're looking for basic computer security with low resource usage, then ESET Smart Security is the perfect choice. It has some outstanding features that will ensure your PC is protected from viruses, worms and Trojans. Added to that, it provides the best protection for gamers through its Gamer Mode feature which blocks pop-ups from gaming and video applications.
Sadly, it lacks in some vital features like parental controls which are a must for total online protection. Its antispyware feature also falls short of the standard set by higher ranked antivirus programs. And running a PC without a good antispyware feature is not advisable. Overall, it is a good security product but there are certainly better security programs to choose from out there.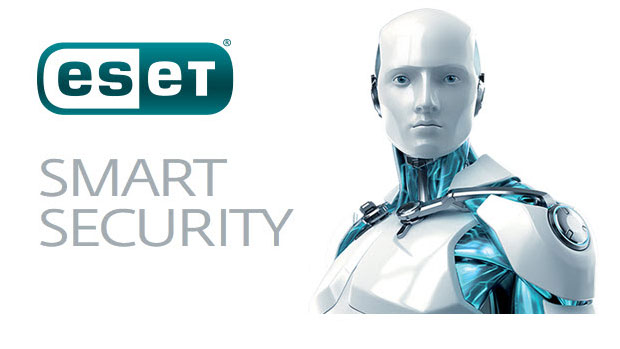 Antispyware Defence
Although not up to the standard seen in other internet security products, this feature in ESET is fairly good at detecting some spyware like spam and Trojan horses. You won't find it totally useless, and it will provide the basic protection when these threats attack.
The spam filter integrates well with Microsoft Outlook. It will monitor all emails coming into your system using POP3 protocol, the most common standard used to fetch email from your ISP or email service provider. The downside is it doesn't look at IMAP connections for email, which is the other typically used personal email protocol.
Antivirus Capabilities
ESET's scan speeds are very fast, and last an average 20 minutes for each PC. But its virus detection capabilities are average at best and it missed some of the viruses we had installed on our test system. Surprisingly, it missed an old virus that has been active since the 90's, but it wasn't terribly concerning as it caught the rest of the threats.
ESET Smart Security 5 (Extended Trailer)
...
Firewall protection
The firewall protection in ESET Smart Security is solid and does its job well. It will adjust itself according to what you use often; making sure that there's little interruption as you use your PC. There's an option for it to ask you each time a program tries to access the internet. But you'll find you won't need this except in the use of Google Desktop.
Some advanced features are a chore to find the correct place in the software to enter them. When you find the area in the advanced setup tree, the process of creating the rules is simple, but you may need to read up on it before you attempt to it.
Technical Support
Another disappointing feature of ESET is its support section, which only offers three basic options to access support. This isn't enough when it comes to advanced configurations and can be frustrating when one is stuck. The online knowledgebase and email support systems are basic and they don't offer tutorials, online chat and phone support.